PDF Printer for Mac - Easily Print to PDF
Here at Flyingbee our goal is to create products that you love and use daily. Thank you for the feedback and suggestions, PDF Expert is getting better and better because of you!
Now we are happy to say that the you could download an buy PDF Printer for Mac now.
You could easy to print documents to PDF and share them with right from your Mac to iPhone or iPad for better reading experience!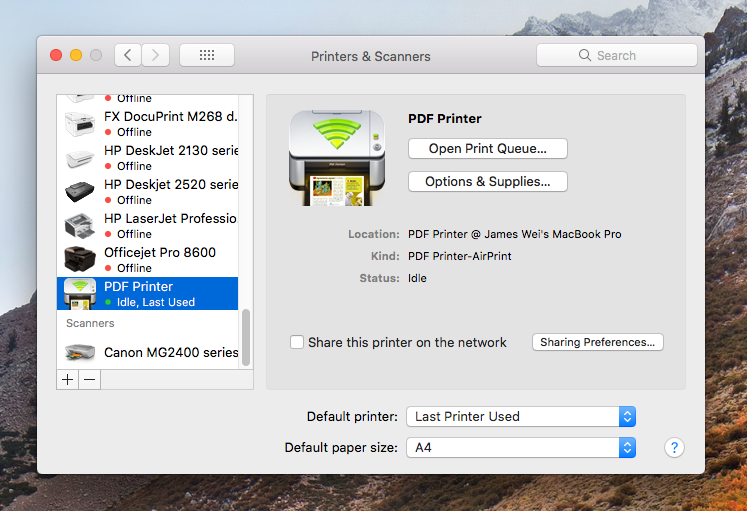 PDF Printer lets you transform any file into a PDF document whenever you need it easily. Everything from a multi-million contract to a web page you want to read later can be saved as a PDF in several taps.
PDF Printer run as an virtual pdf printer, so you can add it to our mac in the system preferences, then print any documents to pdf directly.
You can double click to open any document, then tap "Print", select "PDF Printer" in the printers list, at last print to pdf in realtime, it will be opened automatically.
The process is 100% secure since conversion is done locally on your Mac. Your documents never leave it and it does not require internet connection.
Also, the app let's you organize your PDF documents in different folders and it automatically classifies your documents separating emails, web pages and other prints.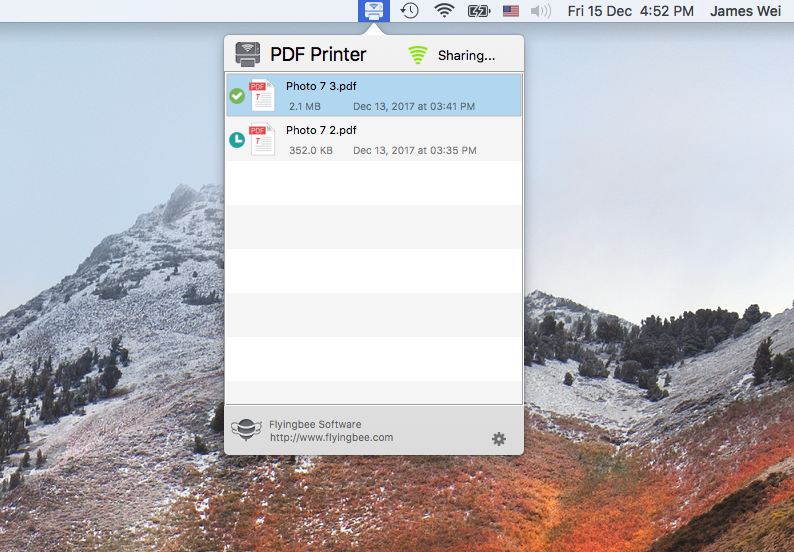 The new 3.0 version is base on the 2.03 version from Mac App Store.
== After update, Please delete the old PDF Printer in the "System Preferences/Printers & Scanners/PDF Printer" ==
- Numerous bug fixes and improvements including the opening pdf automatically.
What's New in V 2.0 :
> Fully support macOS High Sierra 10.13.
> Bug fixes and performances improvements.
> Numerous bug fixes and improvements.
To resolve unsuccessfully update, please take a look at our guide here to update:
http://www.flyingbee.com/support/archives/275.html
------
Thank you and have a great day! :)