As we all know,a PDF (
Portable Document Format
) file is a self-contained cross-platform document,that's to say, PDF files will look the same on the screen and in print,no matter what kind of computer or printer we are using and no matter what software package was originally used to create it. Nowadays, working with PDFs has become common and popular.But sometimes we find that it's a little bit difficult to edit PDF document, especially when we are more familiar with Microsoft Word. We'll desire to edit a PDF file with our familiar software—
Microsoft Word
.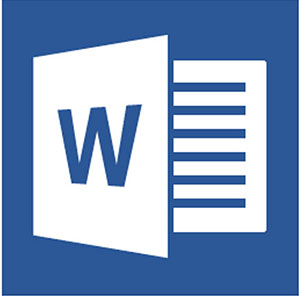 Word 2013 made a great progress with a new feature called
PDF Reflow
,which allows you to open an Adobe formatted file, modify it and then save it back to the PDF format without using Acrobat.Therefore, if you're using Microsoft Word 2013 or Microsoft Word 2016,you're lucky to open a PDF in Word and edit content, such as paragraphs, lists and tables, as if you created it in Word.Just do as the following tips:
Click File > Open.
Choose the location of the PDF and click Browse.
Find the PDF and click Open.
And then you can edit your PDF document in word 2013/2016
But what if you're not working with Microsoft Word 2013/2016?There are also tons of solutions to this problem. The easiest and most effective way is to convert PDF documents into editable word files,and then edit the file.Here we will show you how to transfer PDFs to word docxs with
Flyingbee PDF to Word
—a professional PDF converter to you.Flyingbee PDF to Word, containing great features:
dead easy to use
and
high-speed conversion
, is an utility designed to convert Adobe PDF document to Microsoft Office Word files(.docx). Now let's turn to our dummies guide to converting PDF into docx, making edit for PDF documents in Microsoft word successfully:
1 Start running Flyingbee PDF to Word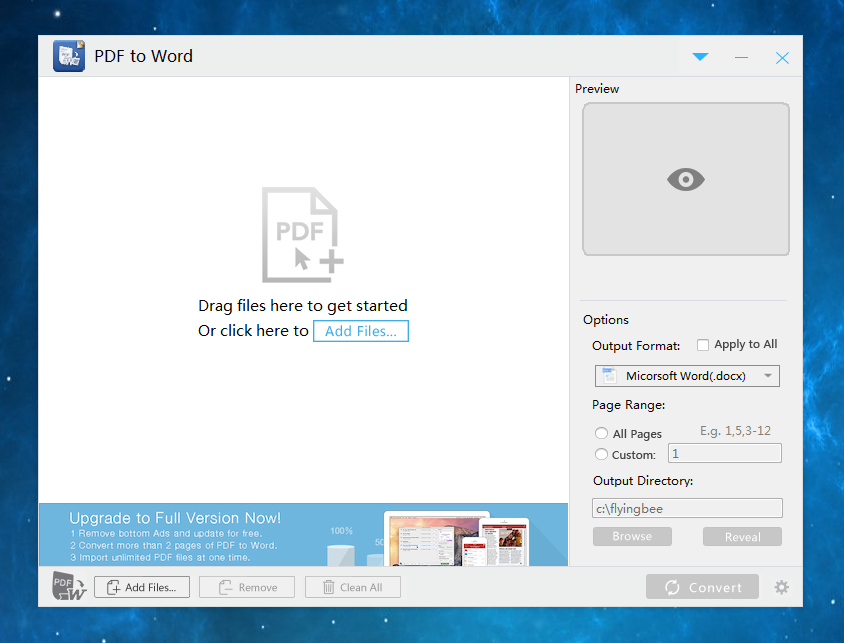 2 Select the PDF document(s)you want to convert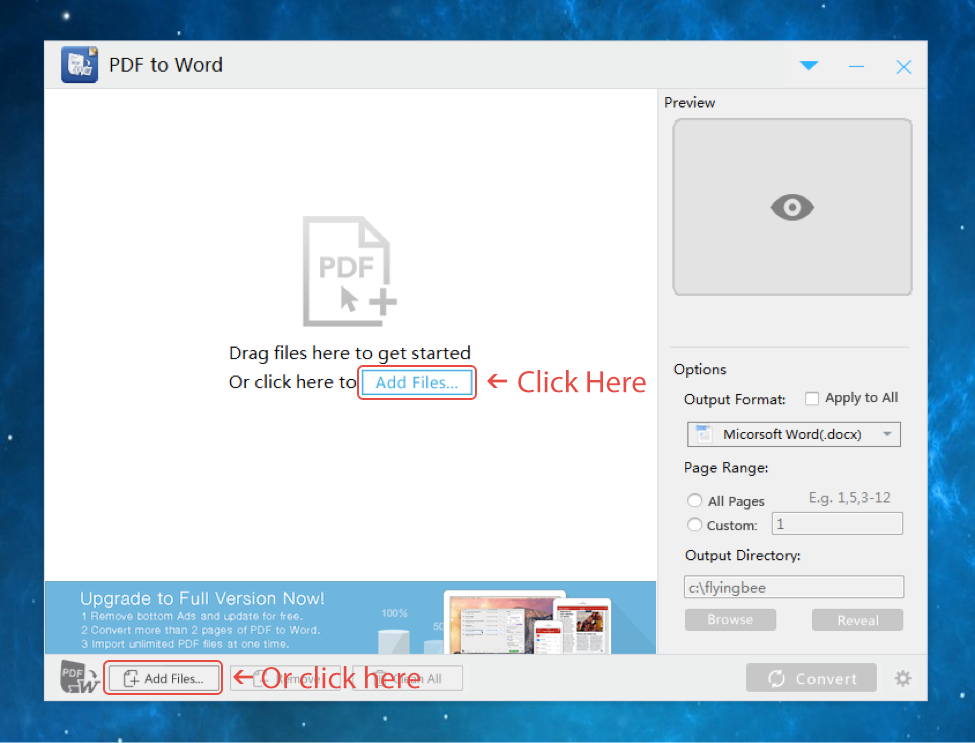 3 Open the file(s) converted into word document(s)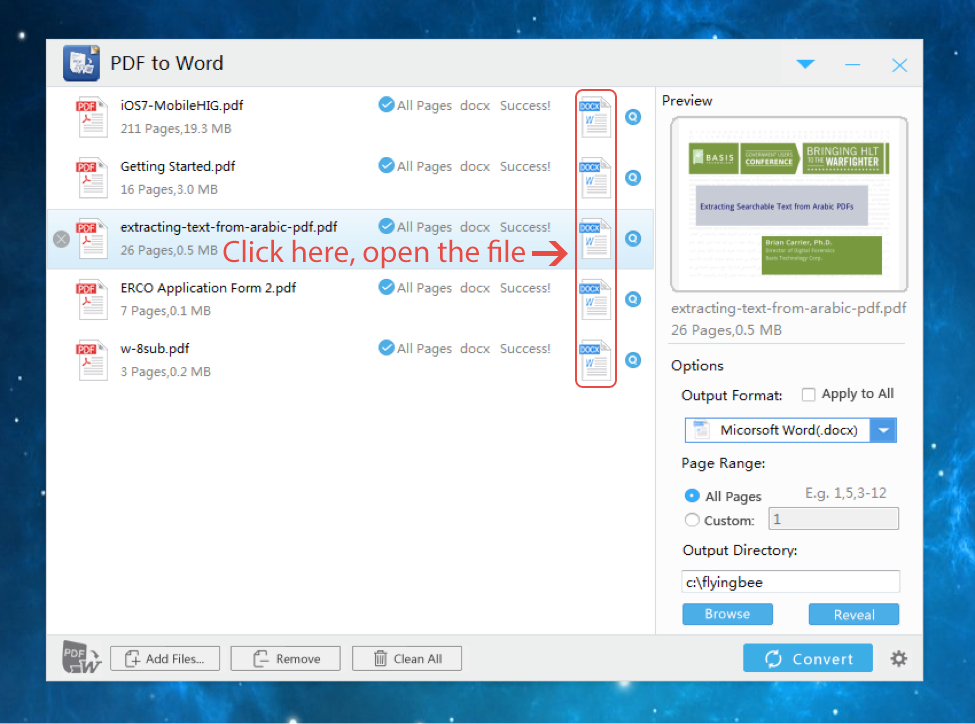 Read also:
Step by Step to Convert PDF Files into Word Formats
4 Edit the document(s) in Microsoft Word,you can add, delete, change, and move text.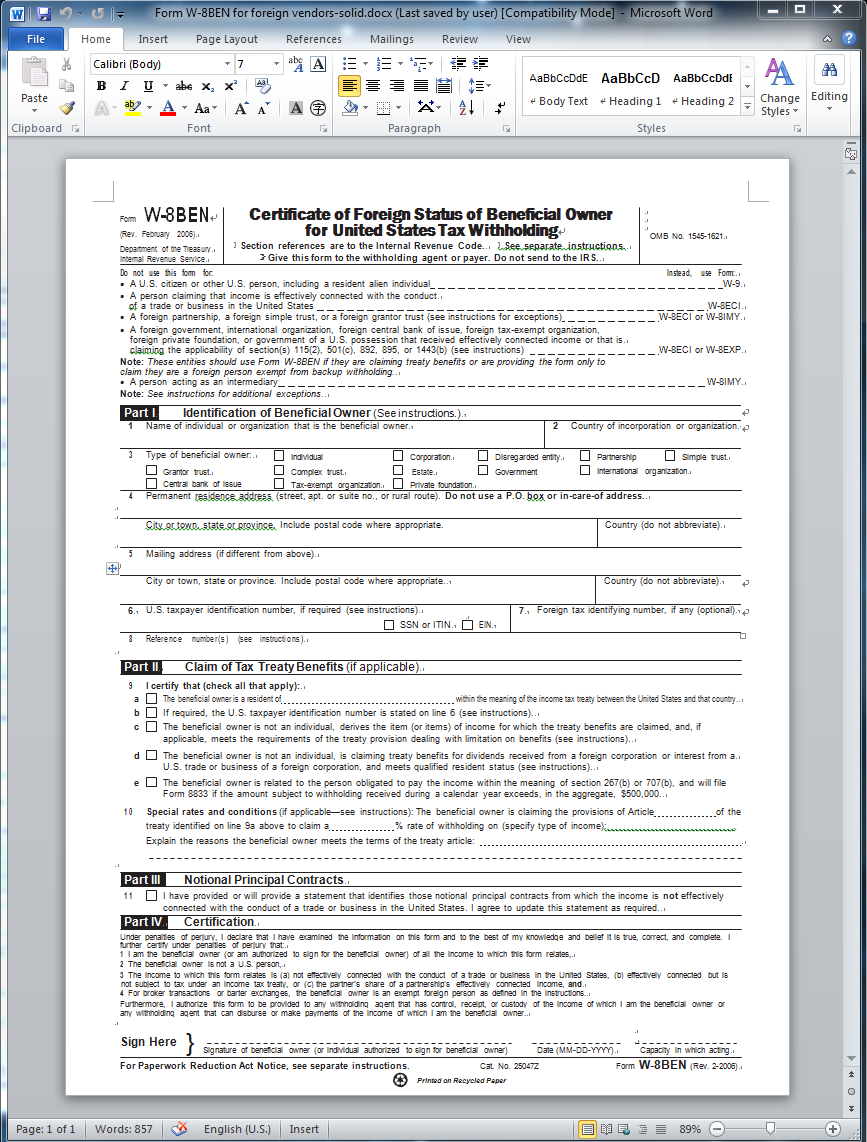 Just with a few clicks,we can easily turn our PDF documents into Microsoft Word files and edit as we want.Sounds great,isn't it?Why not
download PDF to Word
now and work effectively and happily?
You may also like:
How to convert PDF to word?