In the beginning
PDF documents can include multiple pages. And most of time, there is need for us to insert pictures or images into our PDF files when we're viewing them on a Mac. Today we are going to talk about how to put pictures or images into a PDF. Of course, if you search the solutions about this topic on the Internet, you'll find lots of results.But here, we will introduce a new simple way to you by using
Flyingbee PDF to Word for Mac
to solve this problem.
It is possible to add pages to a PDF file using the PDF converter, as we all know that, Microsoft Office Word offers easiest way to do that. Scroll to the first step to insert a picture to your PDF file.
The main steps
Step 1 Get the full version of the Flyingbee Reader and install it on your Mac.Get it from the following link:
https://itunes.apple.com/us/app/pdf-to-word-by-feiphone/id875153447
Step 2 Launch the application and drag the PDF file you want to modify into the panel.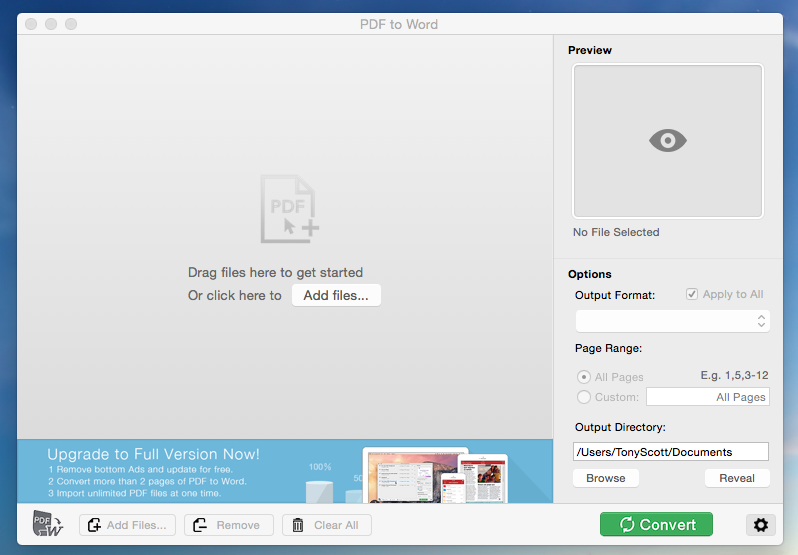 Step 3 Set the conversion options including the page range and output folder.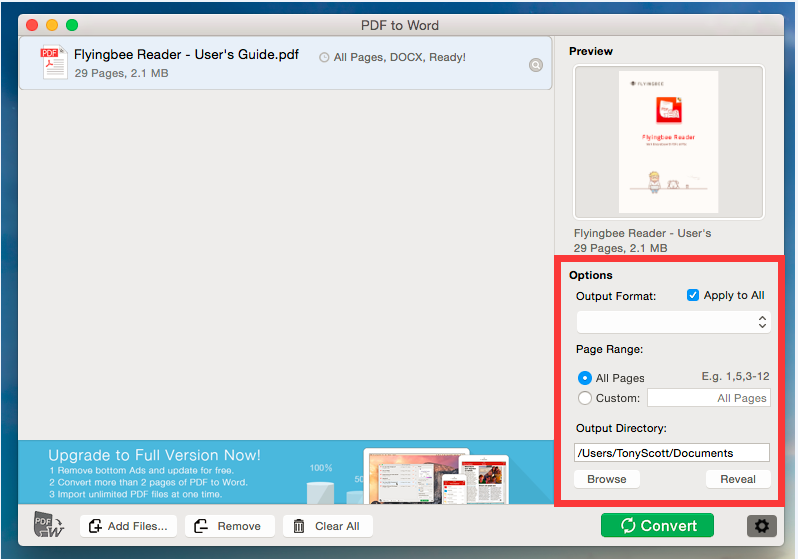 Step 4 Click on the 'Convert' button to start the conversion.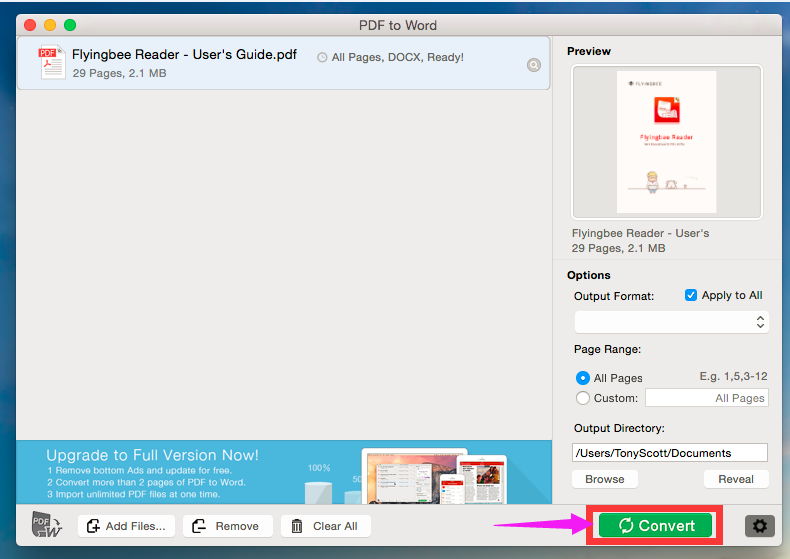 Step 5 Open the converted file in Microsoft Office Word.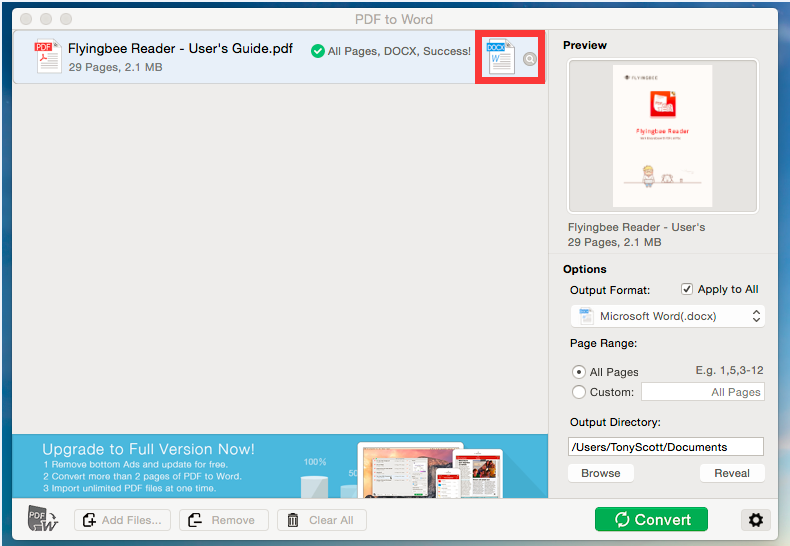 Step 6 Insert the pictures into the document.
1) Place your cursor where you want to insert the image, and then click the Insert tab, or the Insert menu.
2) Choose your image file. A window will open that will allow you to browse your computer's files. Navigate to the image that you want to insert, and then click the Insert button. The image will appear where your cursor was placed.
3) Manipulate the image. Once the image has been inserted, you can drag it around the document and resize it by using the boxes surrounding the image.
Step 7 Save the document as a PDF file.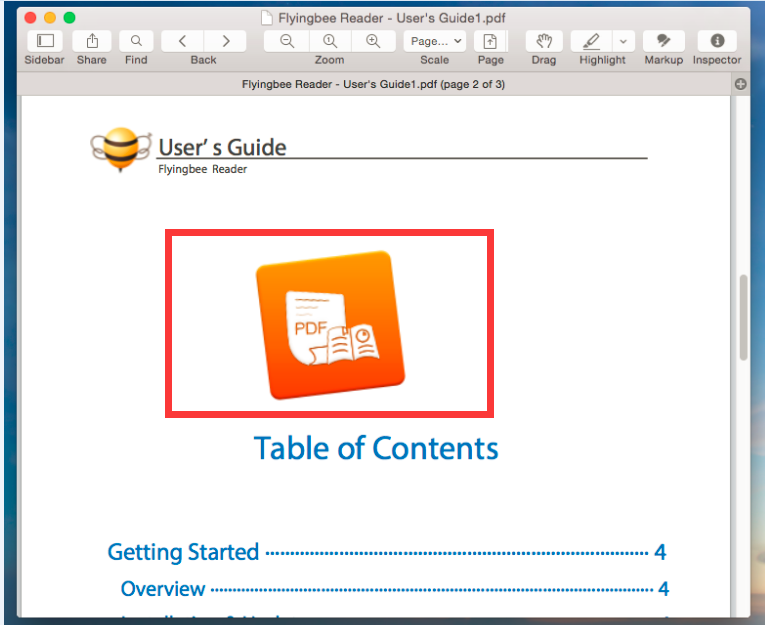 Done! You will find that you have successfully inserted pictures into your PDF files.
The Bottom Line
Using Flyingbee PDF to Word for Mac to convert PDF files into editable DOCX. is an effective way to edit documents on the fly. PDFs are widely used in the world but since it's a little bit difficult to edit or annotate, we'll prefer to transferring them into our familiar Microsoft Office Word document. In such case, we will certainly improve our efficiency. And among the PDF converters,
Flyingbee PDF to Word for Mac
will be a best choice for its powerful features and high efficiency.