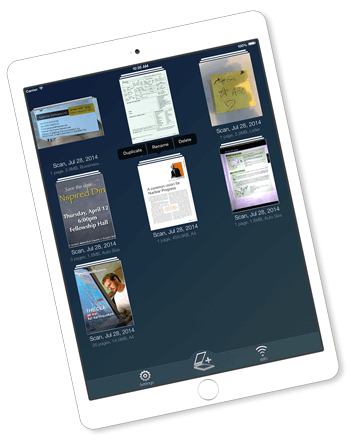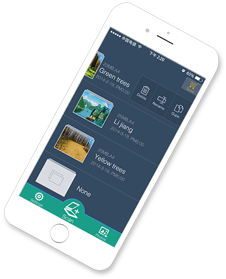 Your Pocket Scanner
Easily scan documents such as receipts, contracts, articles, paper notes or sketches anytime, anywhere. It auto-detect page edges, brighten documents, adjust photos with filters. You can scan files to digital copies for print, fax, share via internet and read them later.
Scanning multi-page documents

Using industry-standard PDF files

Send by e-mail

You can search the document library

Perspective correction, stretch your webpage in a perfect rectangle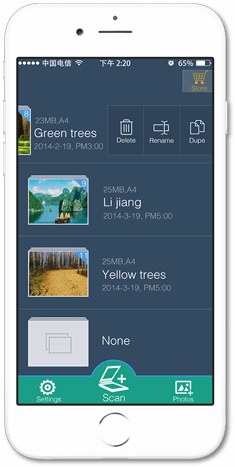 Image enhancement, cutting, rotating, gray, black and white
Add a text file on your mobile phone, fill in the form

To scan your signature logo file

Support general page format and longitudinal

Adjustable size

Fast and efficient scanning
Whether it is documents, receipts, checks, photos, contracts or whiteboard Scanner Pro can be handy. Just a few seconds, a few clicks, the perfect PDF instantly rendering. You can put books, contracts, etc. convert multi-page PDF.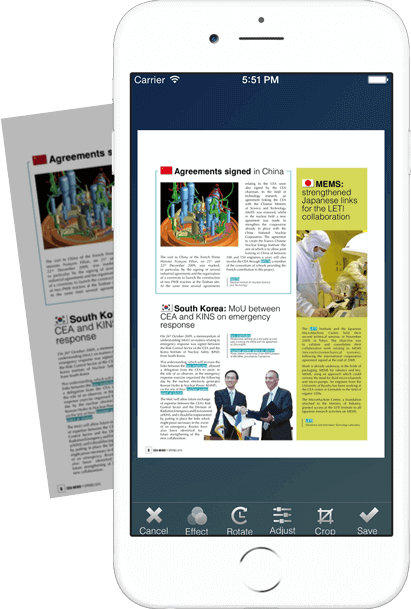 No comparable intelligence
PDF Scanner full advantage of iOS devices built-in camera, shoot what you see. Unique intelligent technology to automatically detect edges, correct shape, removing shadows, noise and impurities. Perfect experience, instantly rendering.