Apple's built-in
Preview
is the default PDF viewer in
OS X
,which is annoying because Preview will
NOT
allow you to make changes to PDF's with editable content.Given that another more powerful application, like
Flyingbee Reader
,is extremely fast,and quite efficient at not only viewing PDF files but also annotating PDF files,there's little need to use Preview as a way to view PDF files.
Accordingly,here in this article,we're to introduce how to change the default application for opening PDF files from Preview to Flyingbee Reader.
Setting Flyingbee Reader as the default PDF Viewer in Mac OS X
1 Go to the Mac OS X desktop or Finder to find any PDF file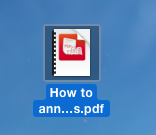 2 Right click on the file and select "Get Info" from the menu
3 The current default PDF application is listed under the heading "Open with:"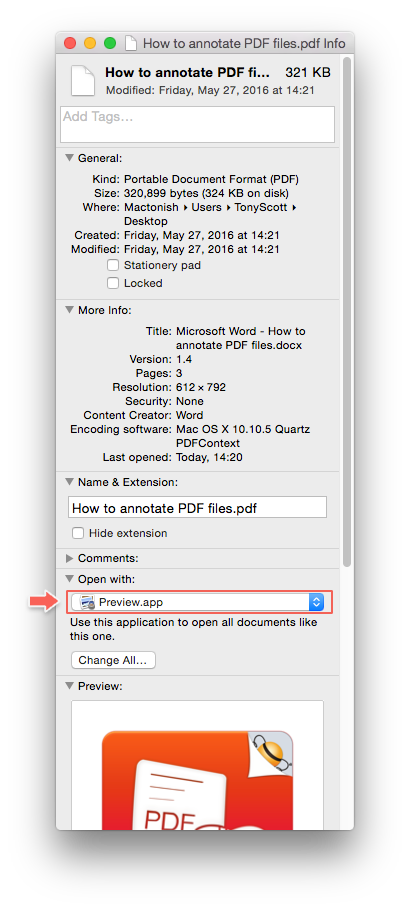 4 Click the triangle to the left of "Open with:",and then choose Flyingbee Reader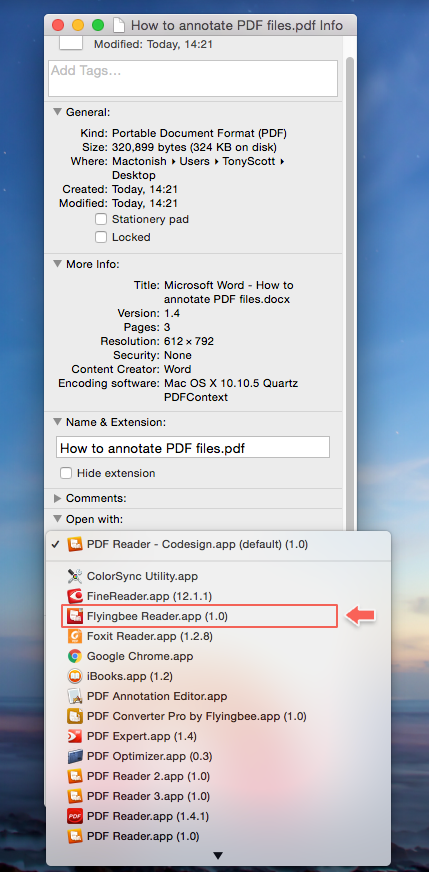 5 Click "Change all" to make ALL PDFs open via Flyingbee Reader (not just the one we are currently viewing)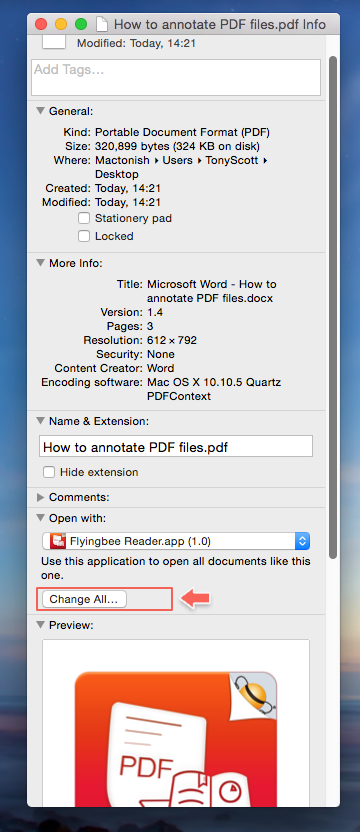 6 Click the Continue button to confirm that you'd like to change your settings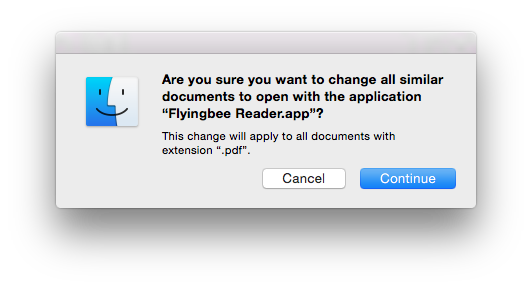 7 Close the "Get Info" window
Now double-click any PDF file,it will be opened automatically by the Flyingbee Reader,which is a powerful program.
Flyingbee Reader
is more than a PDF viewer. With it,users can annotate their PDF files with highlight,underline, strikethrough,mark up with sticky notes and text comments and also fill out forms in PDF documents.
You may also want to know:
How to Annotate PDF files on Mac